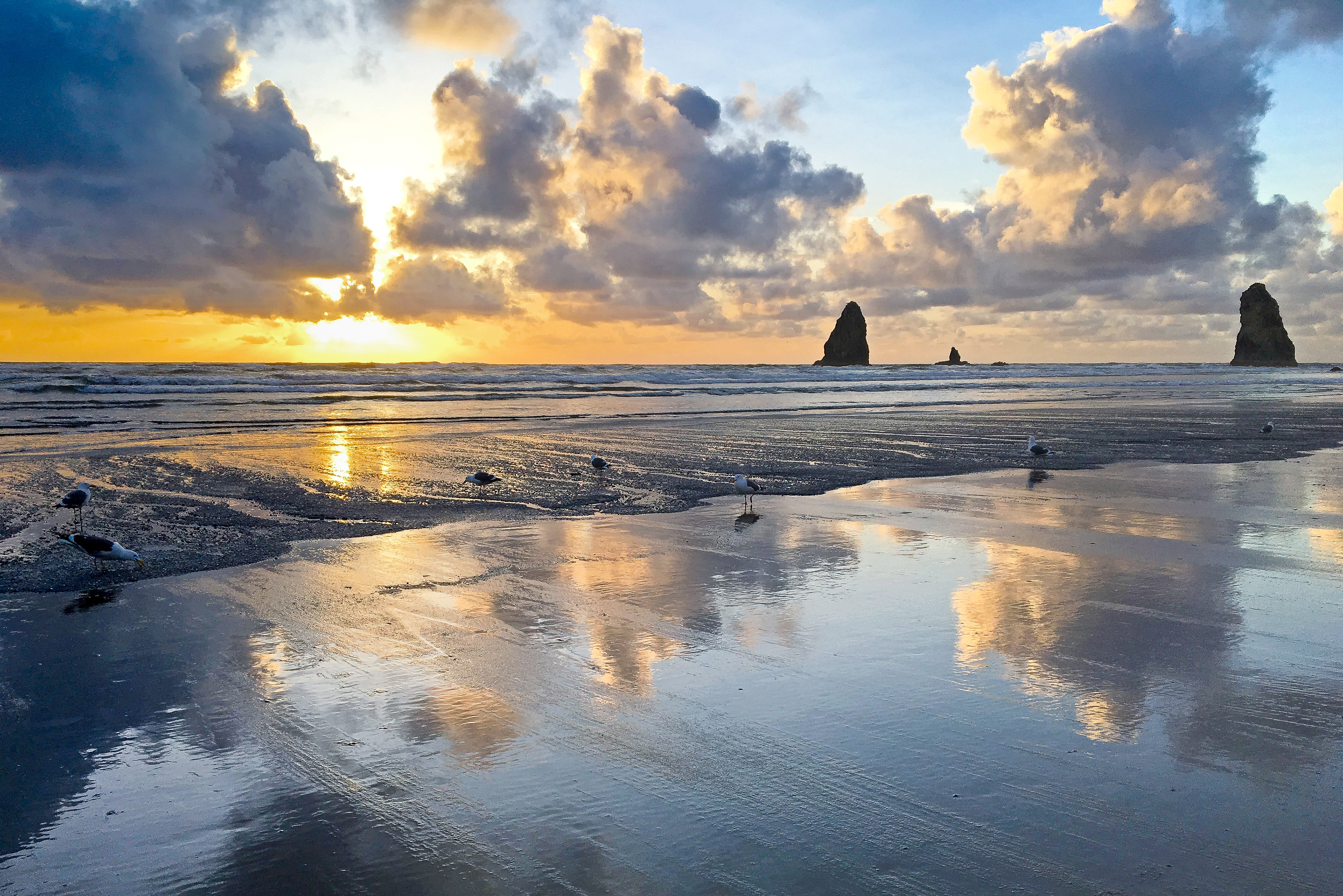 After a day at the beach, Mother Nature treated everyone to a spectacular sunset.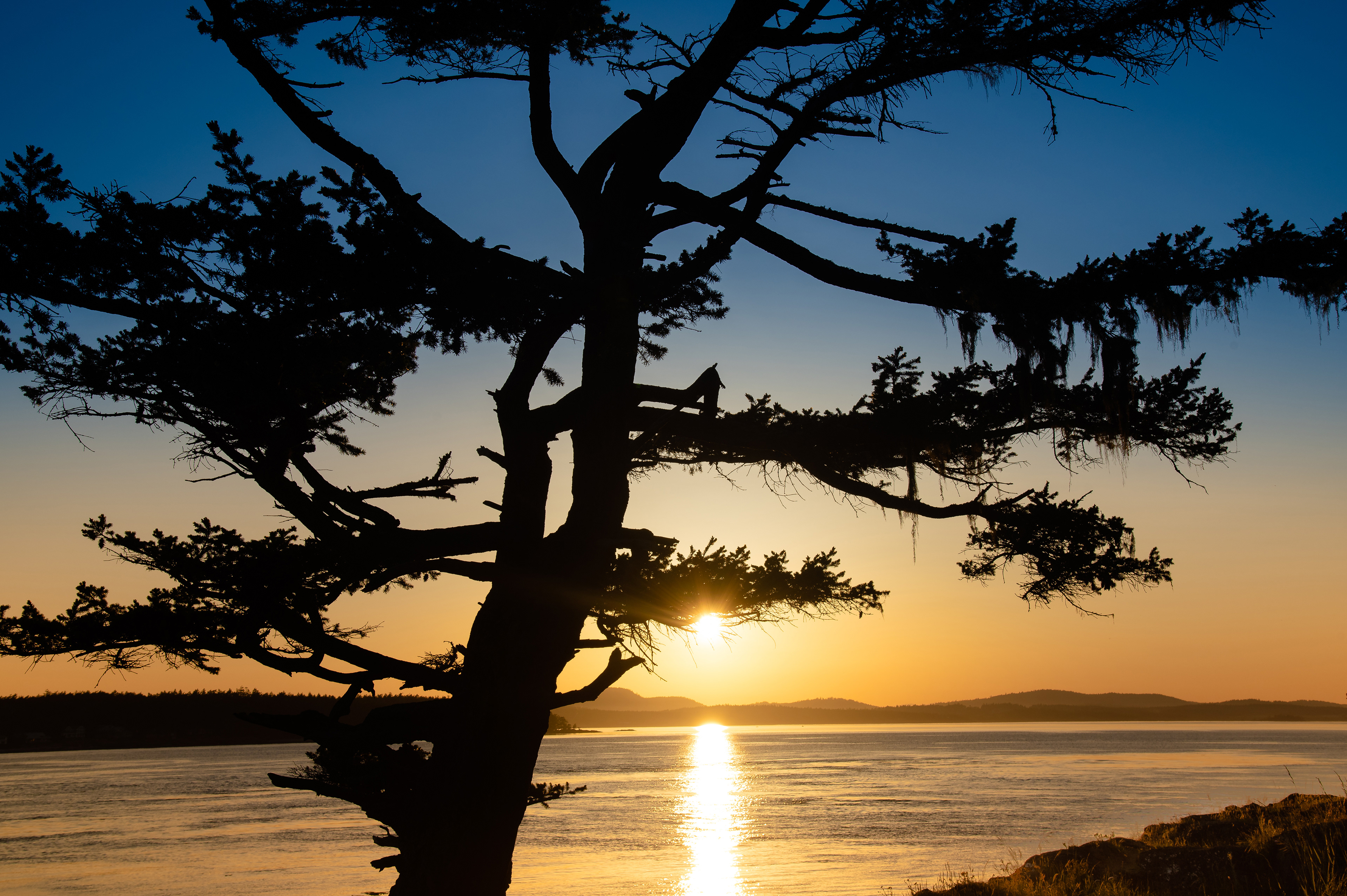 The Celebration After a Hard Day's Work
This windswept tree works hard just to stay standing at the edge of this cliff. Luckily, it has a great view for watching the sunset put on a show every night.
Being at the beach at sunset is a great way to remember just how big our planet truly is. The vast views of sand and ocean are truly amazing.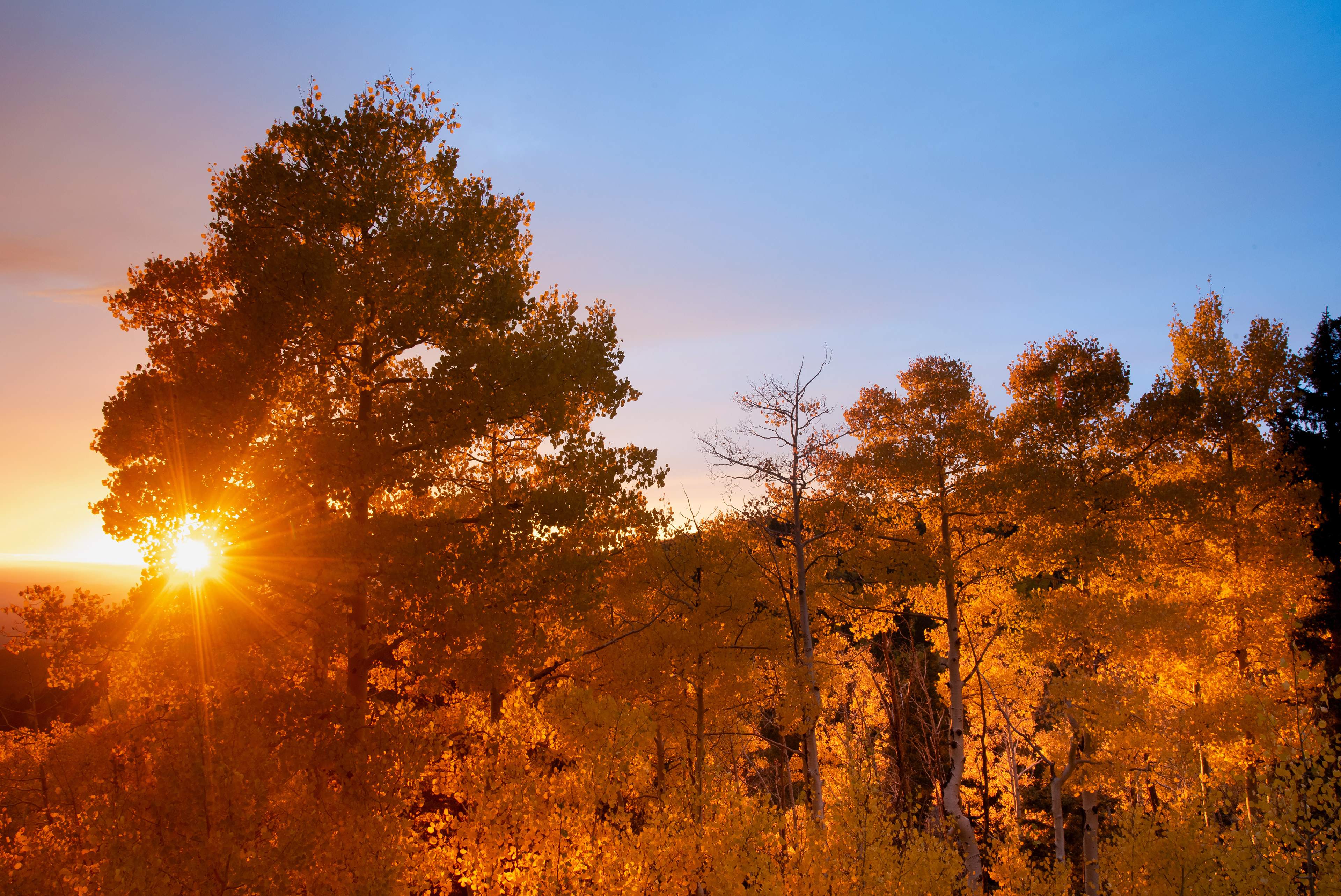 If you like the color orange, then what could be better than colorful Fall leaves on the trees with the golden sunset shining through to enhance their colors?